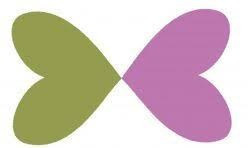 The Lovelady Center
7916 2nd Avenue South,
Birmingham, AL 35206
Main: (205) 833-7410
Fax: (205) 833-9997
The Lovelady Center Mission Statement:

Empowering women, through faith-based initiatives, so they can return to society as well-equipped women of God.
The program is about empowerment, hope and a belief in the value of each and every human life.
It is our mission to help women rebuild their lives and walk forward with faith-driven hope for the future as a contributing member of our community.
The Lovelady Program ensures each woman is taught how to overcome barriers to success by providing access to needed services.
You can give a person shelter, food and clothing, but if they cannot support themselves, the cycle of poverty and incarceration will not be broken.
Currently, we house over 500 women and children, escaping tragic pasts, bad choices, addiction, domestic violence, and women from prison learning how to lead a normal life. We educate, rehabilitate, and most importantly, we introduce them to the love of Jesus Christ and teach them about His grace - which frees them.